T R U S T - God is in Control
Nov 01, 2018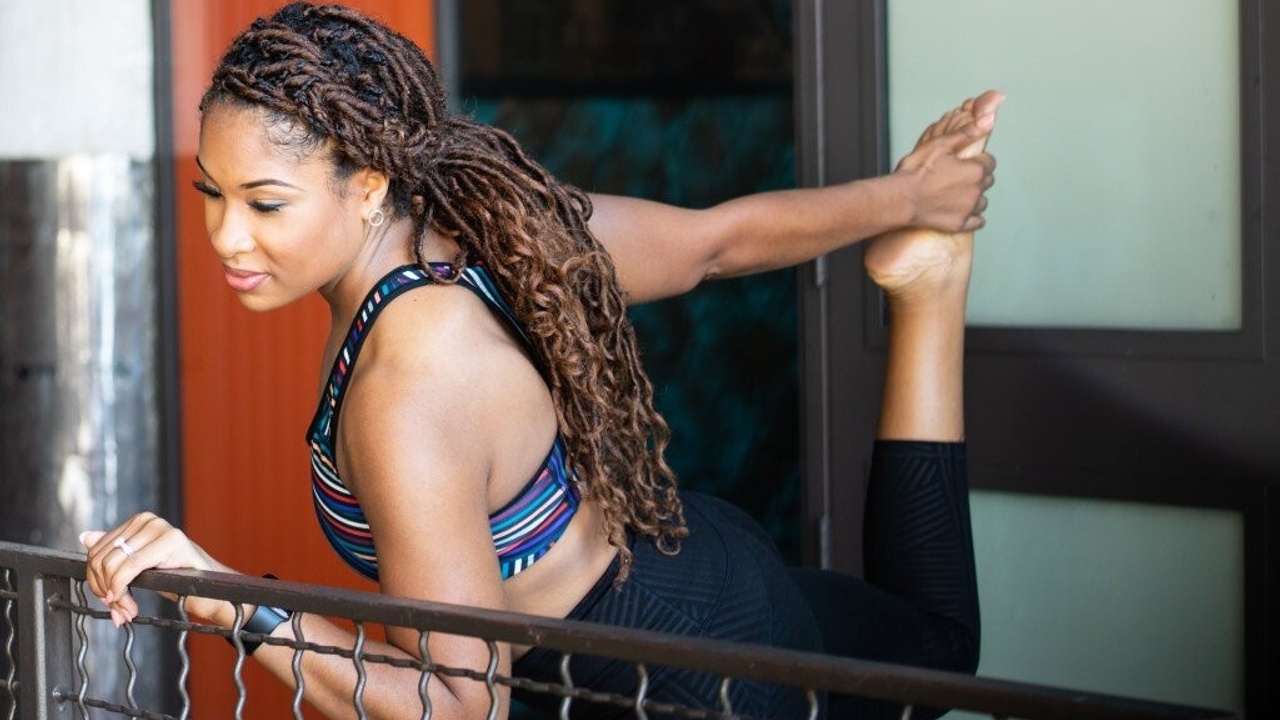 "Never be afraid to trust an unknown future to a known God" – Corrie Ten Boom
2017 is what I like to call "the dark year." It was tough in every aspect. Family, work, health (mental and physical). Insert challenge here and I guarantee that it came across my plate in 2017.
I was beyond ready for the year to come to a close. One of the many lessons learned from all those L's I took in 2017 was to never lose my optimistic perspective. Because better times had to be coming, right?
So in my quest to come up with a dope New Year's Eve resolution for 2018 that would somehow redeem my life from the abyss that 2017 had obliterated it to, I found something that caught my attention on Pinterest.
I discovered something that I plan to take with me into each new year. Instead of a resolution that, let's be real here, is typically broken by the end of January, the answer was a theme verse.
A bible verse as mantra for your year. A verse to memorize, meditate on and seek to apply to your life throughout the year. I thought the idea was genius. I started praying for direction on what verse to choose.
Those prayers led me to what I had been really struggling with since my pregnancy with my youngest in 2013. I had severe postpartum depression that lasted for months. One sticky thing that hadn't left me since was anxiety. And as you can image from the year I had, anxiety had me in a chokehold.
There are several verses that focus on being anxious and not worrying. I read them all and what they revealed to me was that my anxiety was the unpleasant side effect of a lack of trust in God.
Merriam Webster's defines trust as the belief in the reliability, truth, ability, or strength of. I knew that my theme verse needed to deal with the root of my anxiety. 2017 whipped my tail so bad, it impacted my trust in God.
Back to the bible I went searching for verses related to trust. Using the Bible App, I was able to find the perfect theme verse – Isaiah 26:3.
"God you give true peace to people that depend on you, to those that trust in you." Isaiah 26:3
There it was. Everything I needed for 2018 coming out of a dark year filled with anxiety. Peace. And all I had to do was depend on Him. Trust Him.
I memorized it. I meditated on it. I prayed it often. It's given me a go-to when I don't know what to do. When it got tough and anxiety started to rise, it was a reminder to chill because God was in control. It became ingrained on my heart and started to permeate my daily walk. I realized that the peace we need is all found in Him. All we have to do is lean and trust.
So as 2018 starts to wind down, I encourage you to reflect on what you struggled with this year. What needs to change? What are you leaving behind in 2018 and what do you want to embody in 2019.
More to come on how to hone in on your 2019 theme verse. Meanwhile, get your true peace through trusting Him. There's no better way.
Get your Daniel Fast Kick Start Cookbook!
Join my Daniel Fast email list and receive this free cookbook with 7 of my favorite, mouthwatering Daniel Fast recipes. Plus, you'll get early access to Daniel Fast tips and exclusive recipes.