5 Tips on How to Vegan While Traveling
Aug 21, 2019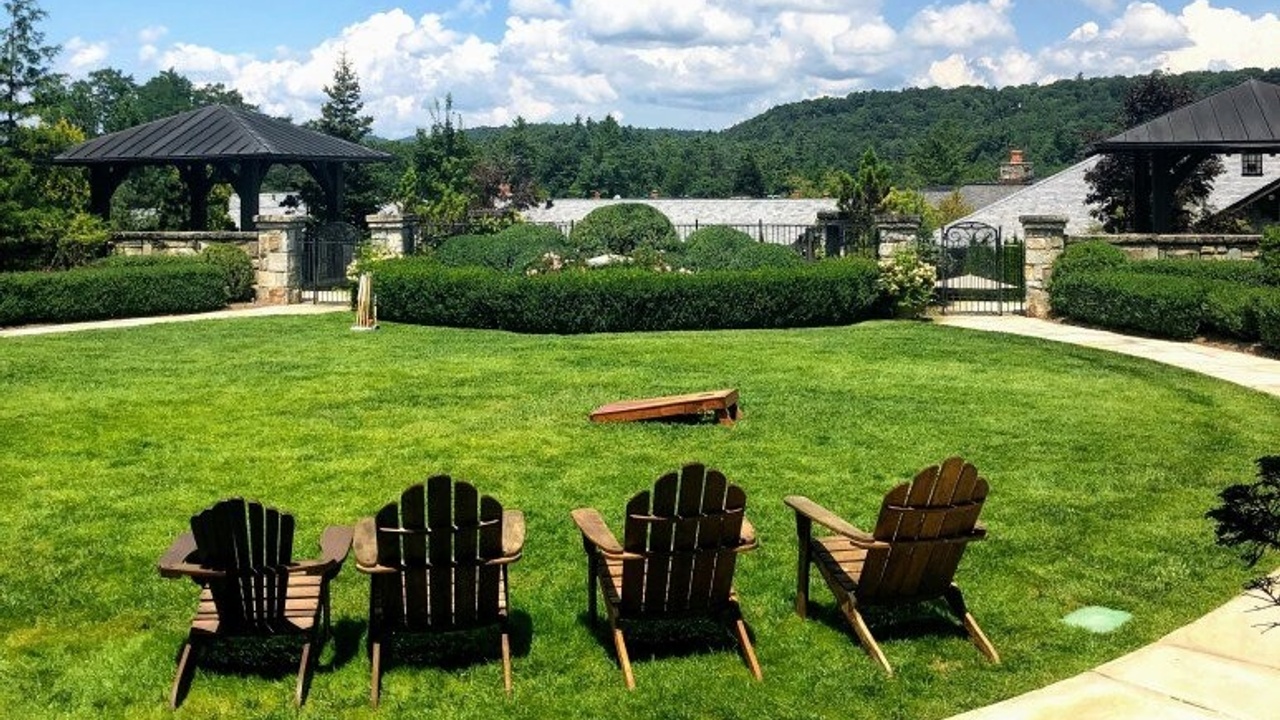 This weekend I went on a girls trip with my Mom and two sisters. We headed to Highlands, North Carolina. A tiny quaint, beautiful town up in the mountains with a population of 3,200.
Anyone who enjoys traveling knows that eating local cuisine is usually one of the best things about taking a trip. Especially if you're like us and love food! My family relishes in researching the best eats in town.
Me, sister – Hilari, sister – Darya and my Mom on our girls trip!
But what happens if where you're traveling doesn't have many (or any) vegan options? This weekend I clumsily navigated eating plant-based on a trip with limited choices so you don't have to.
All the lists
Okay, I admit it. I didn't realize how spoiled I was. Living in a major city like Atlanta I have TONS of plant-based options.
I literally have:
A list of my go-to tried and true vegan restaurants
A list of vegan-friendly restaurants. These are spots that aren't strictly vegan but have ton of plant-based options on the menu.
A long list of vegan joints that I want to try (currently 18 places deep)
A list of restaurants great for the Daniel Fast
All of the above listed restaurants are in the Atlanta metro area. So your girl really didn't even think about researching what vegan eating may be like in a small town like Highlands, NC.
My bad
My sister, Darya, being the trip-planning guru and restaurant aficionado she is, researched restaurant menus checking for seafood options for me before making our reservations. I had failed to tell her that I had given up seafood (that's a whole other post). Once she found out that tidbit of information after we were already headed out for the trip, she started checking the menus where we had reservations and needless to say, I needed to get creative.
Only two of the many places we ate had true vegan options. The others, well, I was on my own. Here are some do's and don't's to keep you from being hangry on your trip.
Do this, don't do that
1. Bring snacks
I cannot stress the importance of this enough. Shoot, this is important even if you aren't vegan but especially if you are. Travel with snacks! This is the one thing I got right on the trip. But I didn't bring enough. I had some of my fav snack packs with me, Sahale, Hippeas and Blue Diamond 100 calorie packs but I should have brought more – especially since it was a road trip. I ended up spending $30 at the cute (but expensive!) speciality grocery store on snacks to keep me covered between meals. Word to the wise: don't bank on healthy food being readily available. Bring snacks and carry a few with you wherever you go.
2. Communicate your dietary needs
A big miss for me before the trip was not clearly communicating my dietary needs to the person planning the trip. My sister would have been conscious of that when planning where we ate. At the very least she could have given me the heads up that the pickings were slim. I would have been more prepared instead of flying by the seat of my pants.
Trust me, the person planning the trip doesn't want to hear your complaining about only being able to eat fries or look at your puppy dog eyes as you eat your 17th salad of the trip.
Amazing vegan dish! I'm going to re-create this one at home.
3. Do your research
So obviously one of my key mistakes was not doing my research. If I would have taken the time to check out a few menus in the area, I would have quickly known that my options were going to be limited and then game plan in advance.
Asking what restaurants we were going to would have allowed me plan what/how to order. The panic and disappointment of, "there's nothing here I can eat" could have been avoided. I could have even called ahead and asked all the questions I needed and then knew exactly what to order when I walked in. Fail to plan, plan to fail living this vegan life.
4. Ask questions
One of the mental hold-outs I've had from truly crossing over to being vegan is becoming that person. You know, the one who always has to call the waiter over and give a laundry list of foods they can't eat and then ask what's in everything on the menu. In my mind this has always definitely been ok for people with food allergies but not so much for those who don't. It just came across a high-maintenance to me.
But as I progress through this journey I realize that my health is my responsibility. Not any one else's. I actually should know what's in the food that I'm eating. In fact, that is the entire basis of this ministry. So why am I shying away from that because of a few awkward moments in a restaurant?
Another reason you want to ask questions is that what you think your ordering might not be what you get. Our last meal in Highlands was at a cute brunch place. I was excited to see that they had a portobello sandwich on their menu. The menu stated that the sandwich had provolone and feta on it. I requested it without both cheeses and thought I would be good. Annnnd then the sandwich came to the table with visible bits of feta. Come to find out that the marinade used for the mushroom had feta in it. Major fail. Could have been avoided if I could have asked a few more questions.
5. Get creative
Inevitably it will appear as though there are zero options for you to eat at a restaurant while on your trip. This is where your vegan superpowers kick in. You gotta get creative or eat salad. And by salad I mean just lettuce after you remove the bacon, eggs and cheese that came on it.
Most likely this will happen to you for breakfast because it's the most animal product laden meal. Bacon, sausage, ham, eggs and cheese are breakfast staples. Pancakes, waffles, french toast and biscuits all typically have dairy and eggs in them. Even restaurant made oatmeal likely has milk, cream and butter. So what do you do?
Not many breakfast options on the menu at this particular spot so I had to get creative. Guac + toast (no butter) + side of tomato slices = avo toast! Added a side a berries. It was good!
Those omelettes they are cooking up probably have some sort of vegetables in them (mushrooms, green peppers, onions, tomatoes, spinach, broccoli). Ask them to cook those vegetables up for you, minus the eggs. Add in some toast (no butter), a side of fruit and sliced tomato – voila, you've got a plant-based breakfast.
See avocado slices added to any sandwich on the menu? Ask for it along with toast and boom avocado toast. At a dinner spot with no vegan-friendly entrees? Check out the list of sides and make your own entree. Even a steakhouse will have some delicious vegetable options. Use your creativity. Scan the menu, see what's available, build a meal.
Follow these five tips for your trip and you'll be eating good in any neighborhood.
Have you ever struggled to eat healthy while on vacation? If so, what were some of ways you worked it out?
Get your Daniel Fast Kick Start Cookbook!
Join my Daniel Fast email list and receive this free cookbook with 7 of my favorite, mouthwatering Daniel Fast recipes. Plus, you'll get early access to Daniel Fast tips and exclusive recipes.